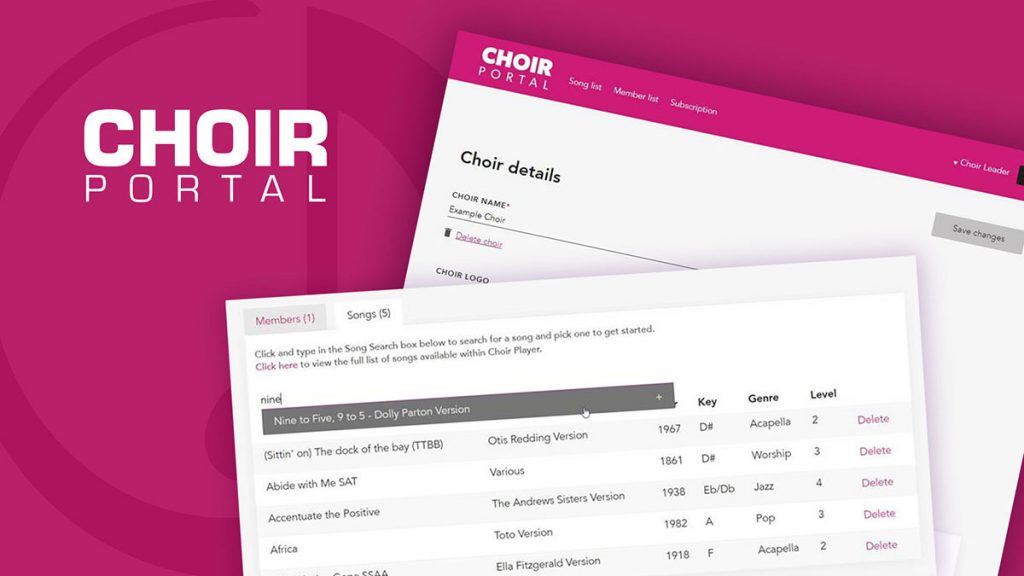 Choir Player Subscription Portal
Click through to our Choir Player Subscription Portal to enable you to get your choir members set up with songs.
We believe that the on screen instructions will suffice and you may not need any further help. But just in case, we have prepared two User Guides for you.
The first is a

Quick Guide

giving you just the outline.
The second is much more detailed

Step-by-Step Guide

which walks you through the whole process.
There is a video which you can view to see how the Portal works:
Below is a video for your choir members to watch:
If you have any questions you can contact us at [email protected]irplayer.com.
NB – if they have used the app before they must download the latest version (Version 1.7 for iOS/Apple, Version 1.7.3 for Android)
What to tell your choir members
Once you have added a choir member and saved your changes an email will be sent to that member which will allow them to create a log-in.
The latest version of the Choir Player app now has a log-in option accessed from the Menu button at the top left of the screen. This screen will also display your choir logo if you choose to add one. (Please do, we love this feature and it personalises the whole experience.)
Once logged in, your members will have access to the songs you have selected. (Its not a log-in to the Portal – your members will never need access to the Portal.)
We hope you enjoy it but please remember this test is designed to discover what works best and to get rid of all the bugs. So thanks for all you help and your patience, please let me know how you get on.