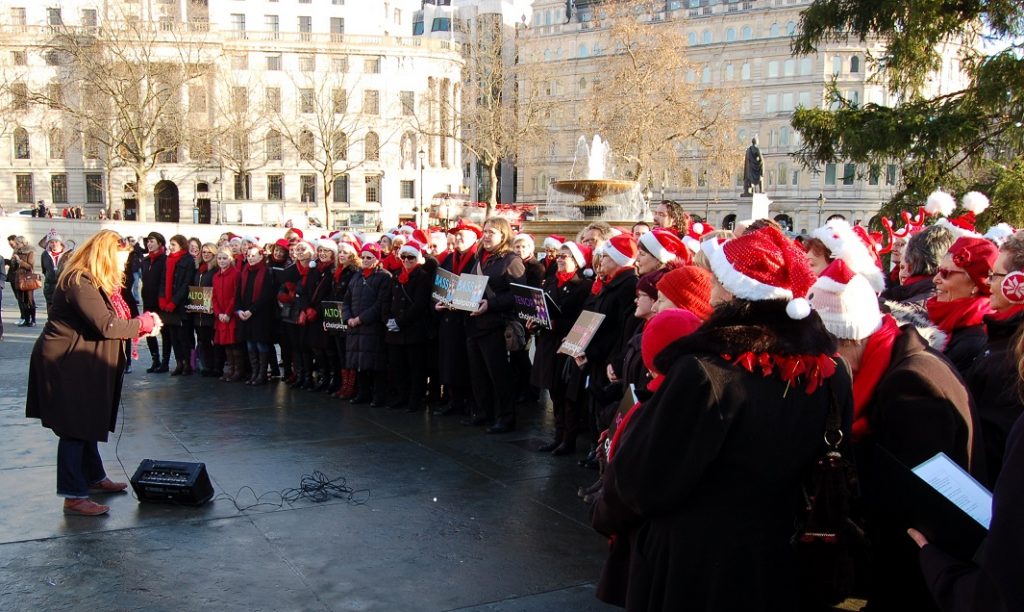 Christmas Songs – The Festive Season
Christmas and choirs – they go together like apple pie and ice cream!
It's the most wonderful time of the year to be in a choir so the pressure is on to get the set list just right!
At Choir Player we have an ever-growing selection of festive songs for you to pull together your Christmas season and here are some of our favourite tips for getting it just right.
A mix of traditional and secular songs can be fun!
If you're a community choir don't be afraid to mix things up a bit and introduce a little Disney magic, or perhaps something from a Christmas film – you'll find songs from Frozen, Home Alone and more in our set list – we love it when our audiences sing along with the well known songs.
Audiences love to be involved so why not take a traditional carol and print some lyrics before the show?
There's no copyright on the traditional hymns (watch out for O Holy Night though – it's more modern than you think!) so you can distribute a printed copy and have your audience experience the festive choral gorgeousness along with you.
Check out our selection – there's something for everyone!
Religious denominations.
Not everyone is comfortable singing about a Christian Christmas and we try hard to accommodate and give joy to everyone during the winter season. You'll find lots of choices that have more references to the weather, the cold and historical scenes whilst still maintaining that festive glow … leading me seamlessly to recommend Eric Whitacre's 'Glow'. Commissioned for Disney a few years ago – doesn't mention Christianity, isn't too difficult and is a delight for all to sing and hear.
As a last little note, if your performance is formal – why not have your choirs wear a Christmas hat for the last song – you know want to…..
You'll find all our Christmas songs (and links to buy the score) in our Song List section.
You can purchase songs individually or sign up to a low cost monthly subscription so both you and your choir members get access to the songs through the Choir Player app.