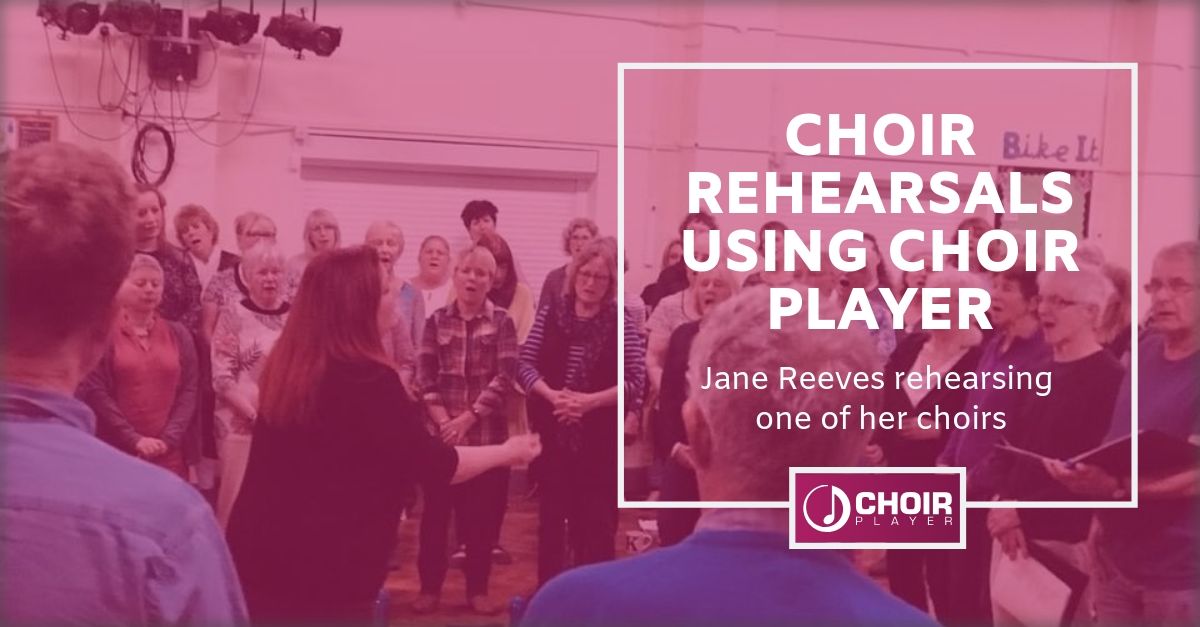 Choir rehearsals using Choir Player
Choir Player has the potential to transform your rehearsals. You'll no longer be tied to the piano keyboard demonstrating multiple parts (and stressing your own voice in the process). And you'll no longer be reliant on inferior 'minus one' backing tracks struggling to rewind and find exactly the section your altos need to work on.
Making choir rehearsals better
Choir Player enables you to solo individual parts. You can then loop and repeat song sections until your choir has them mastered.
You'll be free to move around your choir because Choir Player is on your phone. Go wire-free by using bluetooth mode to connect to the PA system. Pop your phone in your pocket to go hands-free so you can use your hands to conduct and cue.
And because your choir members can have Choir Player on their phones too, it means they come to the rehearsal having listened to and learnt any new songs. They can also have learn how their parts sound in relation to the rest of the mix.
How our choir director, Jane Reeves, uses Choir Player in rehearsals
Our choir director, Jane Reeves says:
"Using Choir Player for rehearsals will change your life. Literally, I really mean it will change your life.".
That's a pretty big claim so we asked Jane to explain how Choir Player has been transformative for her rehearsals.
Once you have chosen a song to rehearse with your choir, it is simply a case of opening the track you want to start with and getting going.
With a new song I find it is a good idea to give my members a preview by playing all of the parts (I mute the backing track during exciting sections so they get a really good flavour of the arrangement – easily done by double clicking on the band at the bottom).
I usually teach the first verse or chorus (whichever appears first in the song) starting with the lead vocal which again, I solo by removing the other parts.
Once the section carrying the lead line is feeling confident I work my way around the other sections by soloing the part we are working on and looping it until they have gained some confidence. Then I gradually lower the volume until they are really flying!
Some of my choirs rehearse with only altos, sopranos or similar. Choir Player is brilliant for this because they can still get the feeling of rehearsing with the other sections by muting the part they are performing and using the app to playback the missing sections. For me, this is invaluable as it's essential choir members get used to the other parts, singing against and in spite of sometimes very prominent parts and harmonies.
If there are song sections which are tricky or modulate between notes very quickly, I use the slow down feature to ensure all parts have been understood. Then we gradually bring the track up to speed (hopefully without too many people noticing!).
Teaching songs that are not on Choir Player is something I tried to avoid these days – skipping songs on a music player or CD is laborious (and accompanists often expensive). Three cheers for using Choir Player in rehearsals.